London & East
My name is Ola Akinfe and I am the Service Manager for the London & East fostering service. This has been established within the region since 2001 and continues to provide a highly regarded service to our many local authorities and London boroughs. Our office is in Harold Wood, Romford, where we are central to our existing foster carers while expanding within the eastern region.
Our team is forward-thinking and creative;  we are committed to maintaining professional standards and strive to deliver best possible foster care practice. We consider ourselves to be a learning organisation and take pride in recruiting, training, supporting and supervising our valued foster carers to the very highest standards.
Every child is unique, and we understand that their needs vary greatly – and so do yours!  We at Five Rivers appreciate that our foster carers come from many different backgrounds and personal experiences. We work with our carers in giving a child the stability and warmth of family life, which is one of the most rewarding things you can do.
---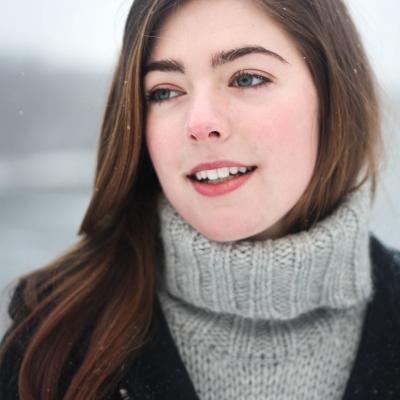 Our foster carers and staff team reflect the diversity of the region and have helped us to design a service that meets the needs of a wide range of children and young people. Our carers come from a range of backgrounds. They receive a high level of support, high-quality training and excellent, around-the-clock support. Indeed, we guarantee them back-up and support from people they know 24 hours a day, 365 days of the year. The team also has well-established links with community services and excellent local knowledge.
When you join Five Rivers fostering
You will become part of a warm, supportive community of professionals. From the very first point of contact, our experienced team will listen to you, and support you and your family every step of the way through the assessment process, and develop you to become confident and skilled professional foster carers.
We have a talented team of therapeutically informed foster carers who provide a high level of care to children who have suffered from abuse and trauma and present with behavioural issues. We provide our foster carers with extensive accredited therapeutic training and support to ensure placement stability. At times the work is challenging – but the rewards speak for themselves.
The team consists of a service manager (registered), team manager, senior practitioner and three supervising social workers. The social work staff are all highly qualified and have extensive experience of working in fostering services. All social work practitioners are HCPC registered. We also have two fostering support workers who are available to assist foster carers and their children if things get difficult.  As one of our carers, you are further supported by our dedicated clinical services who will inform and advise how best to look after the children in your care. The social work team is supported by two administrators who will ensure that all pre- and post-approval information is up to date and fit for purpose.
Here are some comments and feedback we've been receiving:
"The staff are fantastic. They showed me the way forward with fostering, they coached me through it when I started doing respite. and you can get hold of them anytime and they get right back to you." – Paula
"Before you qualify to become a foster carer you go to panel. It's great having a child in care on the panel. It's really good because you have to draw from their experience which is brilliant to be able to listen to children in care." – Kev
Comments from established carers
"You can always get hold of a social worker." – Cathy
"They do a lot of training. We have a child with a disability with us, and we asked if they could include support for foster carers of families with children with disabilities in the training. And they have done that." – Charmain
"We do training every other month, and we have foster carer focus meetings every other month. We get our say, and it's another carer that runs the meeting and we put our ideas to the manager and he gets back to us with feedback on the way the young people put their ideas forward to our supervising social worker." – Tony
"We have our own meetings with other foster carers where we make decisions and put our ideas forward." – Chanelle
"The trips for the children are wonderful. We get together and get to know each other which really helps when children in care go for respite so they all know each other really well." – Ruth
"They are always there. Anything we have a problem with, they help. If it's a difficult situation they solve it, they are like a family." – Duncan
Comment from children, 5-10:
"When everyone meets together they all give each other ideas to do, places to go out and there are young people involved, and it's all covered by Five Rivers." – Darren
"We've been bowling, to Jumping Jacks." – Jack
"We went to Chessington in April. They pay for it all, and we are going to Southend tomorrow." – Leila
"At Christmas they pay for us to go to a West End show." – Luke
"It's good for other foster kids to meet each other." – Lacey
Comments from foster carers' own children, 10-18
"They are very open, they include the birth children in everything. I get invited to the office to talk to the staff." – Sean
"Anytime I need to talk I can just ring the office and speak to the manager and even though I'm a birth child they will listen to me and support me. Anything I need I can just ask them and they point me in the right direction and give me advice." – Dean
"When they do events like bowling for foster children they will invite me to go down as well." – Blake
"They (Five Rivers) make it a family environment. It's not birth children and foster children, it's more like a family." Anisha
Comments from commissioners/social workers
"Just wanted to let you know that it has been a pleasure to work with your foster carer. She has the experience of a parent, foster carer and professionals, and these skills appear natural to her, in meetings, reviews and in the placement – to the point where the LAC has acknowledged that the young person is in a good family and will not go anywhere else." (Thurrock Council) – AP
"Many professionals have been involved in this child's life and have all commented on how caring, professional and committed these carers have been.  We had all noticed improvement in the child and feel confident that their needs will continue to be met at a very high standard. This is one of the most stable placements I am witness to. In the three years I have worked with the young person, he has remained happy in placement with all his needs met. The carer is reliable, maintains good communication with all involved in his care and he is flourishing in and outside of the placement." – BR
"The service provided today was of the highest standard. Staff were welcoming and polite in response to my telephone enquiry and efficient in directing me to the relevant service; who was then of same disposition and effectual in supplying information required in a timely method." – CW
You can also read our latest OFSTED Inspection report by clicking the link here , which said: "Foster carers say that support is there 'whenever I need it'. The agency works effectively with professional networks and advocates strongly to ensure that the needs and experiences of young people remain at the heart of care planning."  We were judged to be a Good service with Outstanding Leadership and Management.
Comments from an Ofsted inspection (March 2015)
"Good working relationships are now strongly embedded with local commissioners and partner agencies.  Comments from local authority commissioners, placing social workers, staff, carers and young people have been 100% positive throughout this inspection."
"Foster carers receive a good level of support and training to enable them to care effectively for the children and young people placed. Foster carers describe the support and communication from the agency as 'brilliant'. In addition to the regular monthly and unannounced visits, they appreciate the out-of-hours service, the prompt response to any queries or concerns, and they say they like 'not having to say things twice.'"
"I've had really good pieces of work done by Five Rivers. They respond quickly and appropriately to referrals and if placements are made out-of-hours they are supportive, and supervising social workers always attend. This is really effective and efficient working. Some of their carers are exceptional, they really go the extra miles."
"Once you join Five Rivers you don't fight any battles for the children on your own. You've always got someone on your side."
I hope you'd like to proceed with your interest in becoming a foster carer with Five Rivers.